Application Security Services
Our Application Security services include Application Security Penetration Testing, SDLC Security Consulting, Startup Security Health Check, and Application Security Training.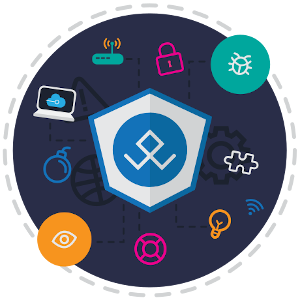 Application Security Testing
The Application Security Assessment or Application Pentest goal is to find flaws and vulnerabilities that malicious hackers or malevolent users may exploit to compromise the application's business logic or sensitive data.
There are plenty of Application Security service providers who limit their effort to using off-the-shelf automated vulnerability scanners and attempting to narrow down the results by reducing the number of false positives. These results are incomplete and often lack crucial findings.
We apply only relevant security tests and guarantee a much higher quality of results and zero false positives.
Application Security Training
Application Security Awareness Training is the basis for secure development culture. The OWASP SAMM secure development framework recommends it as a starting point of a successful software security program.
Based on our Application Security services experience, we have developed a training program that focuses on crucial software security practices. During six 3-hour sessions, we help development teams build a solid understanding of fundamental security engineering principles and Application Security practices. After the training, developers, QA  and DevOps engineers, and project managers have the optimal amount of software security awareness and their role-specific security knowledge.
Application Security Consulting
To help clients quickly and effectively build Software Security into development processes, we use the OWASP Software Assurance Maturity Model (SAMM) framework. We also provide outsourcing for Application Security practices within the SDLC.
We provide consulting services on the following security practices: Education and Guidance, Threat Assessment, Security Architecture, Secure Build, Secure Deployment, Security Testing, Incident Management, and Environment Management.
We help you select relevant security practices for your development teams. We then help implement those practices or provide them as a service.
Startup Security Healthcheck
Most startups do not focus on Application Security or cybersecurity. From an economic perspective, this behavior is only logical. The startup success rate is low, and with this business risk in mind, it is wiser to delay the sunk cost of security spending and focus on the stuff that matters at the moment.
Although justifiable early in the business lifecycle, this approach causes many troubles once the startup reaches success. Building security into the products later is more complicated, more expensive, and could harm software efficiency.
We help startups prepare for their future security challenges by conducting a Threat Modeling session and performing an Application Pentest of the MVP. For Ukrainian startups, we do it pro bono.
The team took a meticulous approach, which helped inspire confidence in the relationship. By the first day of tests, Berezha Security found and resolved a mid-level security risk that was previously unknown. They also suggested ways to address minor issues without negatively affecting end customers.
The thorough, detailed audit helped eliminate system flaws and increase customer confidence. Berezha Security stayed in constant contact so that issues could be addressed in real time. Their professionalism, clear reporting, and extensive knowledge of the industry made the partnership strong.
Berezha Security led training sessions on application security to help raise awareness on our team and integrate secure development practices into the software development life cycle. It helped us understand more about application security, and we made a plan for further security development.
+380 (44) 364 7336    +1 (315) 303 2323

6 Nimanska St., 41, Kyiv, Ukraine 01103
77 Sichovykh Striltsiv St., Kyiv, Ukraine