Become secure. Stay secure. Start now.
Berezha Security is a cybersecurity consulting company focused on Application Security, Penetration Testing, and Security Training.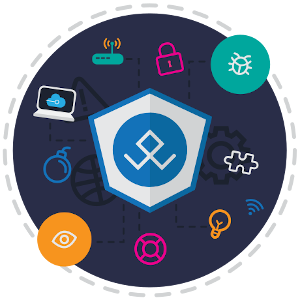 More Info
The purpose of the application security assessment (or pentest) is to identify security vulnerabilities that may be exploited by malicious hackers or malevolent users to compromise application business logic or sensitive data.
More Info
Penetration Test may be the most widely known type of cybersecurity services out there for it is mandated by many national and industrial regulations. It is often used for measurement of the overall efficiency of a cybersecurity program.
More Info
Application security awareness training is a great starting point of a successful software security program and the basis of secure development culture in a product team, and is recommended by the OWASP SAMM secure development framework.
More Info
Similarly to the penetration test, an infrastructure security assessment is aimed at discovering the design flaws and implementation vulnerabilities in the IT infrastructure of the organization, and produce actionable recommendations on remediation and improvement.
More Info
For the clients who are willing to build software security into their development processes, we offer guidance on how to do it quickly and effectively, as well as provide outsourcing options for certain application security practices.
More Info
Social Engineering  Assessment applies the so-called Human Hacking techniques to measure your employees' ability to protect the organization against malicious social engineers.
Instead, we invest in our expertise to deliver the best in class quality
We are passionate about what we do and we always deliver value to our customers
However, we are pretty sure we are the best value for money
TESTIMONIALS
What People Are Saying
The team took a meticulous approach, which helped inspire confidence in the relationship. By the first day of tests, Berezha Security found and resolved a mid-level security risk that was previously unknown. They also suggested ways to address minor issues without negatively affecting end customers.
In only three weeks, Berezha Security produced a report and re-checked things to ensure there were no security gaps. They offered free advice and communicated efficiently, promptly addressing all questions related to their findings. Overall, they're an experienced vendor in the cybersecurity field.
Their involvement was essential to fixing design flaws that could've led to cyberattack and other issues. Berezha Security's highly technical feedback not only improved the platform but also shed some light on things to take into account for future development work.
The thorough, detailed audit helped eliminate system flaws and increase customer confidence. Berezha Security stayed in constant contact so that issues could be addressed in real time. Their professionalism, clear reporting, and extensive knowledge of the industry made the partnership strong.
Berezha Security led training sessions on application security to help raise awareness on our team and integrate secure development practices into the software development life cycle. It helped us understand more about application security, and we made a plan for further security development.
They filled a gap in in-house talent, allowing the delivery of a fully-tested product without having to invest in hiring new resources. Berezha Security's team understood project needs quickly and were easy to work with, making the collaboration seamless and rewarding.
Call Us
+1 (315) 303 2323
+380 (44) 364 7336
Mail
6 Nimanska St., 41
Kyiv, Ukraine 01103
Office
77 Sichovykh Striltsiv St., Kyiv, Ukraine