About Us
Berezha Security is focused on Application Security, Penetration Testing, and Security Training. We help our clients improve their security posture by applying our expertise in Software Security, Penetration Testing, Bug Bounties, and Security Audit.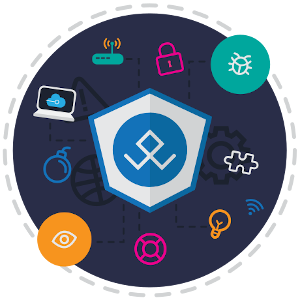 WHY US
Why Berezha Security?
Free retests of all timely fixes, -15% discount for regular clients, and professional liability insurance.
Broad and profound experience in application security, penetration testing, bounty hunting, and security audit.
Clients in banking, IT, telecom, finance, agriculture, legal services, oil and gas, and many other industries.
Adaptive working culture, flexible project management, highly qualified experts, and the most prestigious certificates.
We focus on your unique threat model, attack landscape, and risk profile, instead of fitting in the "best practice".
Ultimate quality, timely delivery, repeatable results, descriptive and factual reporting, and zero impact on your operations.
EXPERTISE
Professional Certificates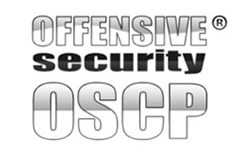 More Info
The Offensive Security Certified Professional certification is a unique evaluation of offensive security skills based on a 24-hour hands-on exam, that proves such areas of expertise as network penetration testing, vulnerability identification, and exploitation along with proper documentation and reporting of issues identified.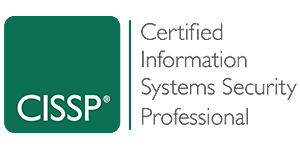 More Info
A Certified Information Systems Security Professional certificate proves skills and experience needed to effectively design, implement and manage a best-in-class cybersecurity program, including risk management, architecture, communication and network security, access management, security operations, and application security.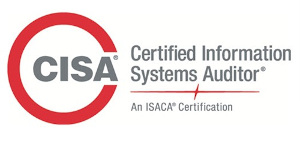 More Info
The Certified Information Systems Auditor designation is a globally recognized certification for IS audit control, assurance and security professionals. It proves audit experience, skills, and knowledge, and demonstrates the capability to assess vulnerabilities, report on compliance and institute controls within the enterprise.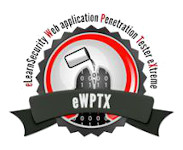 More Info
Web Application Penetration Tester eXtreme is the most practical and advanced certification for the assessment of web application penetration testing skills. The examination is based on an actual penetration test on a web application, which requires a combination of methodologies and a comprehensive report on findings.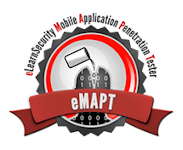 More Info
Mobile Application Penetration Tester is the certificate issued to Mobile Application Security Experts who demonstrate their hands-on skills through a comprehensive and 100% practical exam, which proves the skills to confidently identify and exploit vulnerable mobile applications.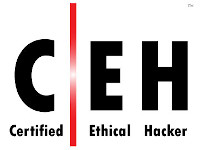 More Info
A Certified Ethical Hacker certificate proves the skills to look for weaknesses and vulnerabilities in target systems and use the same knowledge and tools as a malicious hacker, but in a lawful and legitimate manner to assess the security posture of a target system.
LEADERSHIP
Executive Team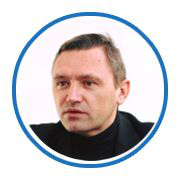 More Info
As former deputy head of Cybercrime Division at Security Service of Ukraine, Kostyantyn was one of the founders and the first head of CERT-UA. After resigning from the service, Kos acted as Regional Director for Ukrainian Research Office of iSIGHT Partners, international cyber threat intelligence company. He was a co-founder and first Chairman of the Ukrainian Information Security Group and a long-term head of its UISGCON annual conference organization team.
Currently, Kos is active in the Ukrainian cybersecurity community and executes strategic leadership for Berezha Security.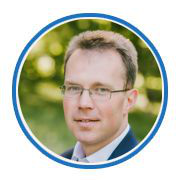 More Info
Andriy is an accomplished manager with 10+ years of experience in various industry verticals. He has started his carrier in IT Audit and Consulting and continued in Enterprise IT and Software Development services. Andriy has experience of leading customer relationships within the US, UK, and Western Europe geographies, being responsible for distributed teams and permanent engagements of different scale.
Andriy has stood at the root of the Ukrainian cybersecurity professional community and has joined Berezha to advance his contribution in the development of the cybersecurity industry.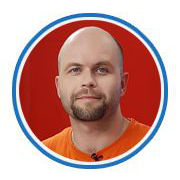 More Info
Vlad is an internationally known cybersecurity expert with 15+ years of experience in Penetration Testing, security audit, and consulting. Vlad currently holds OSCP, CISSP, and CISA credentials and was certified as C|EH, ISO27001LA, and many more throughout his career. Vlad is a leader of OWASP Kyiv chapter, a co-founder of NoNameCon cybersecurity conference, and a speaker on the topics of Social Engineering threats and Penetration Testing methods and techniques.
At Berezha, Vlad is responsible for steady growth and building long-term relationships with our customers.
Call Us
+1 (315) 303 2323
+380 (44) 364 7336
Mail
6 Nimanska St., 41
Kyiv, Ukraine 01103
Office
77 Sichovykh Striltsiv St., Kyiv, Ukraine